The 21st Century Gift of the Magi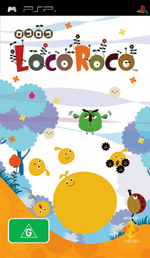 It had been a nightmare.

Wrapping the gifts.

I bought Jen a PSP for Christmas, for two reasons. One, she really likes tech toys, two, I am a lazy bastard. It takes little effort to buy a PSP.

Which is good.

As we sat in Continental Bar, now live music free, and Jen's favorite bar, Jen gave me my gifts, and I gave her mine. She had also hunted down a ceramic chef's knife for me.

She opened the PSP and her game, which was Loco Roco.

I opened my game, and it was Loco Roco.

Great minds think alike.

I could not stop laughing.

As I laughed, she asked why I had bought her a PSP.

I told her that it was easy.

The truth being is that she loves when I give her tech toys, she considers them the best gifts she's ever gotten.

"It could have been worse," I said.

"How?"

"You could have wanted something from Bond 9"

She laughed. Yes, I hate perfume stores.

And then, oh lord, she gave me the best gift of all. She released me from buying jewelry.

"I'm really picky and like to buy my own, so you never have to worry about that."

Oh thank you lord.
posted by Steve @ 1:31:00 AM